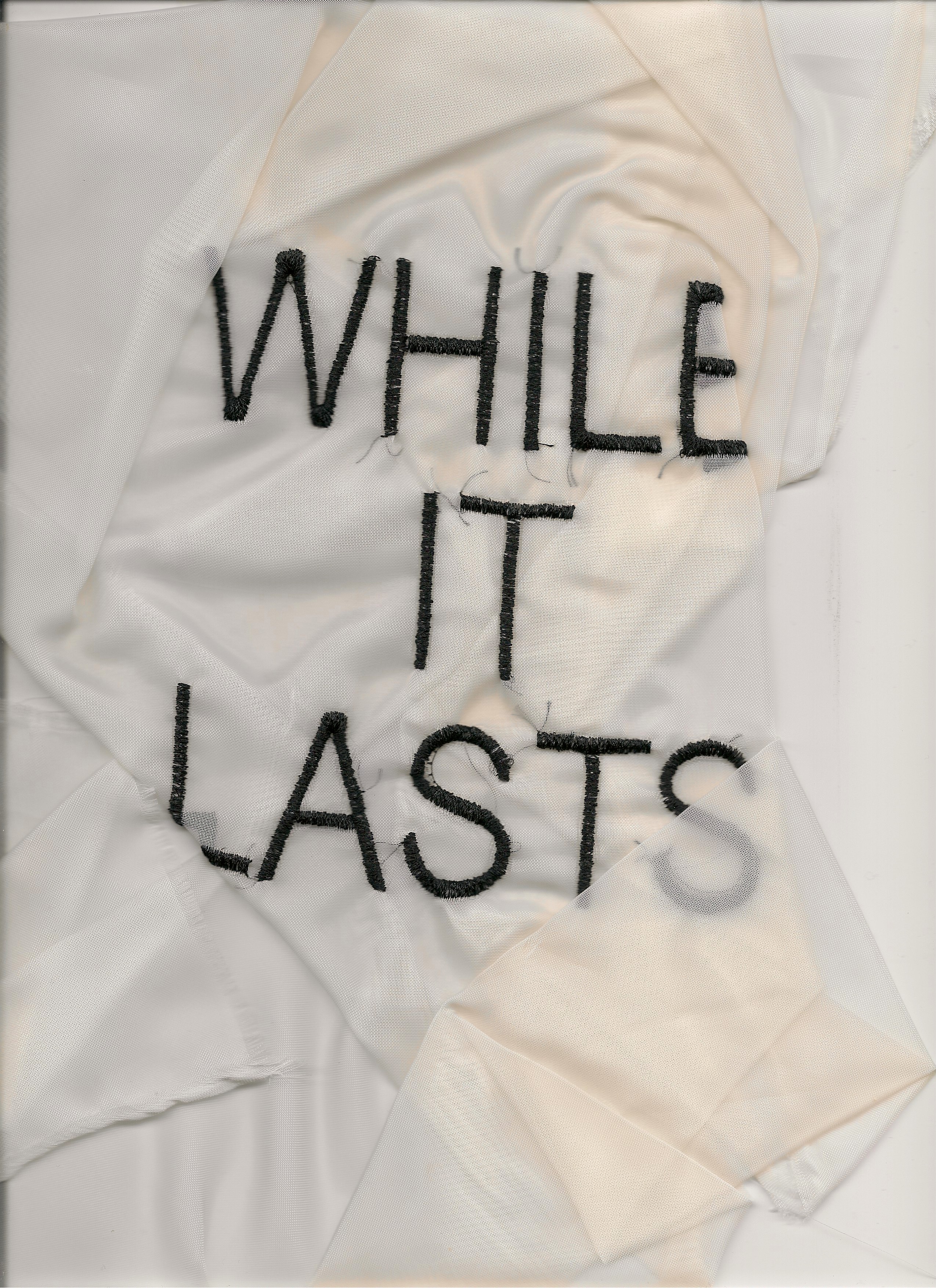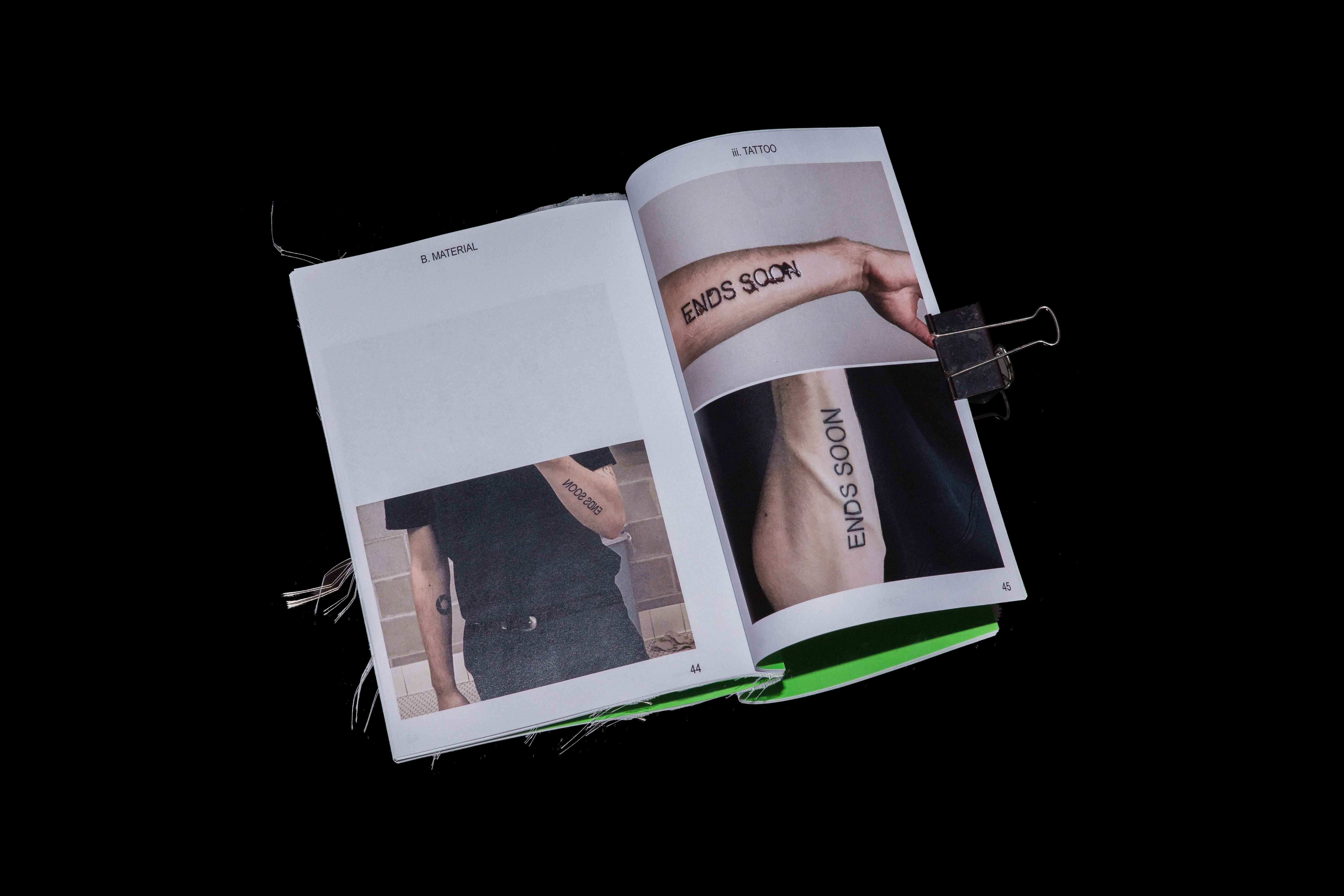 Year (2018)
Type (Print, Object, Video, Installation)
Objects (Laser print posters 8.5"W 11"H / A1, Embroidered fabrics / trash bag, Die-cut acrylic 1/4"D, Tattoo 4"W, Mixed surface projections, Documentation book 8.5"W 11"H, Video 1m29s, Exhibition @ HGA Gallery)
... (Completed as undergraduate degree project)
Only for a limited time is a series of physical experiments in typographic form, construction, and interpretation. Time-sensitive commercial copy was stripped of any context or "design," then recontextualized through the manipulation of TIME, MATERIAL, and SPACE.
The resulting artifacts create an atmosphere of empty urgency; built suspense with no pressure release. These processes were documented and evaluated in tandem to understand the relationship between thought and medium as applied to text.